Keyboard Click Removal (KRC) software is designed to suppress the impulsive clicking noise generated by keyboards or mice. When a participant of conference is taking notes on their laptop or messaging other participants, their keyboard clicks can be heard by all remote users. This creates a distracting and difficult listening environment. The KRC software is designed to solve this common problem.
VOCAL's Keyboard Click Removal software is a real-time Voice Quality Enhancement (VQE) algorithm for voice communications. The algorithm works solely on the microphone capture stream, no peripheral keyboard information is required. When the clicks are detected, the clicks are smoothly suppressed for an improved listening experience. The KRC software can be offered as a standalone solution or can it into integrated into VOCAL's Acoustic Echo Cancellation and Noise Reduction module.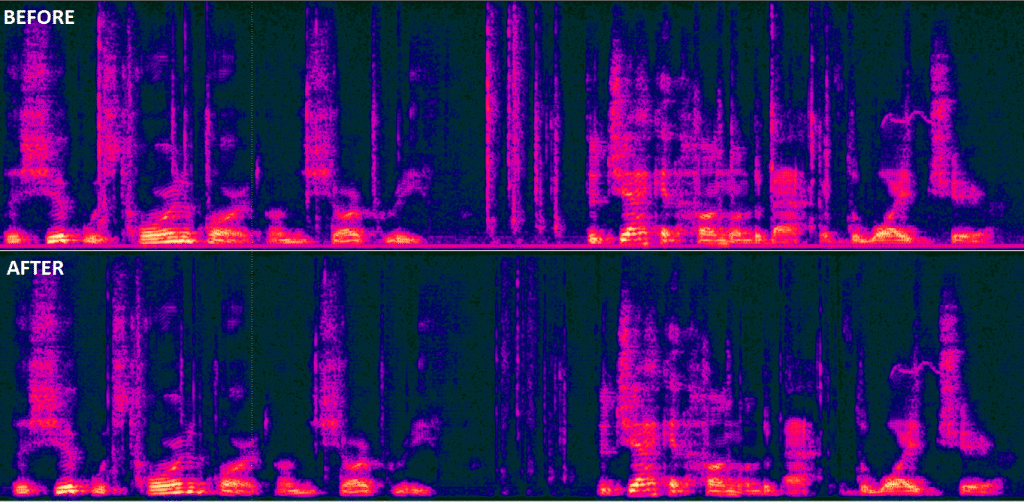 VOCAL has been in business for over 30 years and by leveraging their expertise and software in voice quality enhancement will help you create a state of the art communications product or application.
More Information
Platforms

VOCAL's optimized software is available for the following platforms. Please contact us for microphone noise reduction supported platforms.
Processors

Operating Systems

Texas Instruments – C6xx (TMS320C62x, TMS320C64x, TMS320C645x, TMS320C66x, TMS320C67x), DaVinci, OMAP, C5xx (TMS320C54x, TMS320C55x)
Analog Devices – Blackfin, ADSP-21xx, TigerSHARC, SHARC
PowerPC, PowerQUICC
MIPS – MIPS32, MIPS64, MIPS4Kc
ARM – ARM7, ARM9, ARM9E, ARM10E, ARM11, StrongARM, ARM Cortex-A8/A9/A15, Cortex-M3/4
Intel / AMD – x86, x64 (both 32 and 64 bit modes)

Linux, uClinux, BSD, Unix
Microsoft Windows ACM / RTC / CE / Mobile
Apple iOS / iPhone / iPad & MacOS
eCOS / eCOSPro
Google Android
Green Hills Integrity
Micrium μCOS
Symbian
Wind River VxWorks
VOCAL LANsEND