TR-104 defines the data model for provisioning CPE with voice services by an Auto–Configuration Server (ACS) using the mechanism defined in TR–069. This data model is known as VoiceService and is currently in version 2.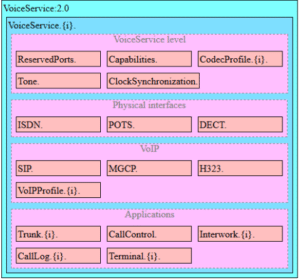 VoiceService:2 applies to all TR–069–enabled devices, including End Devices, Residential Gateways, and other Network Infrastructure Devices. Version 2 of VoiceService added support for FXO, DECT, ISDN,SIP Proxy and Registrar, as well as PBX functionalities and advanced telephony features.


TR-104 was designed with the goals to:
Accommodate VoIP devices that support multiple distinct VoIP services,

with multiple distinct lines.

Support the

signaling protocols:

SIP

and MGCP

.




Supports VoIP endpoints, SIP outbound proxies, and

SIP back

–

to

–

back user agents.




Support a PBX embedded in the CPE.




Support DECT handsets associated with on

e of the CPE device's DECT bases.




Support a VoIP Gateway (for example SIP <

–

> ISDN)
VoIP Network Architecture

Each VoIP connection to the network is modeled by three VoiceService:2 data model tables: Client,
Network and VoIPProfile; Client and Network are protocol specific while VoIPProfile is common to
all protocols. This architecture allows multiple VoIP clients to share the same network configuration and also clients with different protocols to use the same VoIPProfile.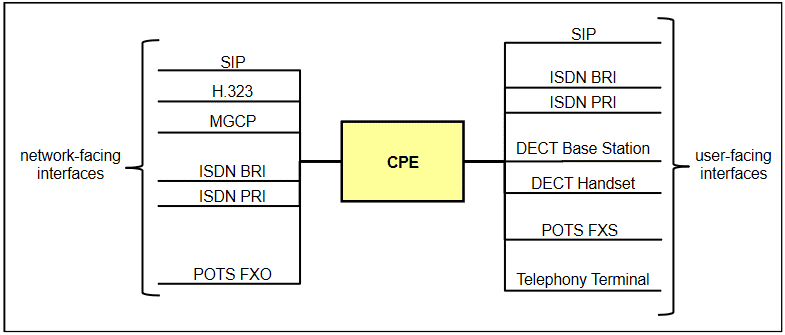 More Information