VOCAL's Speech Enhancement software provides superior audio and speech quality in a variety of challenging communications environments. Our extensive experience with mobile, network and telephony applications will help you select the right solution for your speech enhancement needs. Please contact us to discuss your speech application requirements.
VOCAL's speech enhancement software is optimized for DSPs and conventional processors from TI, ADI, ARM, AMD, Intel and other leading vendors. Speech enhancement software is available for licensing as a library or part of a complete solution. Custom designs are also available.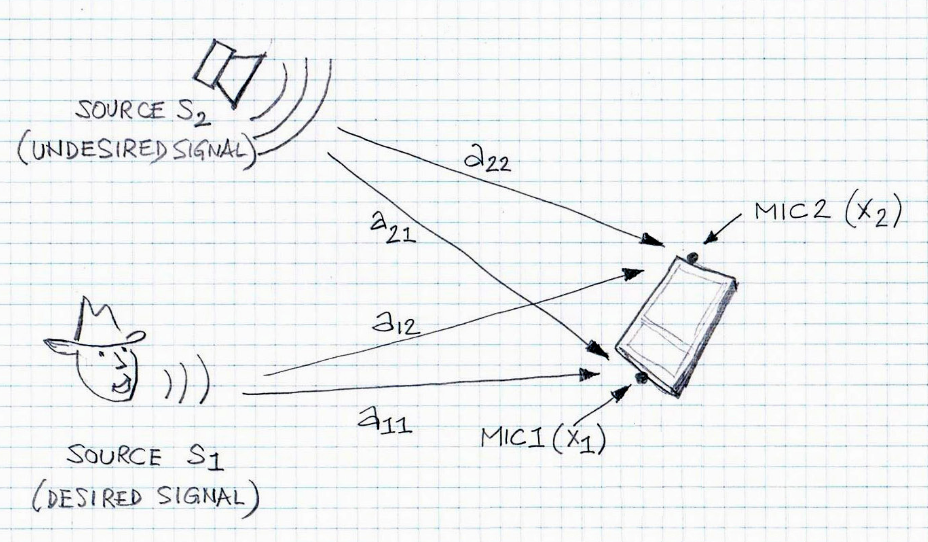 Speech Enhancement
Speech enhancement is required when the desired speech signal has been corrupted by noise, reverberations or competing sound sources. Speech signals produced in a room generate reverberations, which may be quite noticeable when a hands-free single channel telephone system is used. As the distance between the user and microphone increases, the signal to noise ratio decreases.  Speech signals with low SNRs make speech coders and speech recognitions engines less effective and useful.  Therefore, as pre-processing step, it is critical to enhance the speech signal.
Speech enhancement software can also include a solution for which the desired signal needs to be modified based on how the sound will be perceived.  For example, hearing impaired individuals can require frequency response modifications of signals to fit their individual hearing capabilities.
VOCAL's Speech enhancement software enables high-quality audio and voice communications over IP networks. This software is available as a standalone solution or as part of an integrated solution with our VoIP and RoIP modules. The speech enhancer has been applied to a wide variety of products, including video conferencing systems, nurse call stations, military and public safety radio, handsets for the hard of hearing.  Narrowband to fullband sampling rates are supported.
More Information
Platforms

VOCAL's optimized software is available for the following platforms. Please contact us for specific speech enhancement supported platforms.
Processors
Operating Systems

Texas Instruments – C6000 (TMS320C62x, TMS320C64x, TMS320C645x, TMS320C66x, TMS320C67x), DaVinci, OMAP, C5000 (TMS320C54x, TMS320C55x)
Analog Devices – Blackfin, ADSP-21xx, TigerSHARC, SHARC
PowerPC
MIPS – MIPS32, MIPS64, MIPS4Kc
ARM – ARM7, ARM9, ARM9E, ARM10E, ARM11, StrongARM, ARM Cortex-A8, Cortex-M1
Intel / AMD – x86, x64 (both 32 and 64 bit modes)

Google Android

Apple iOS / iPhone / iPad & MacOS
Unix,  Linux, μClinux, BSD
Microsoft Windows ACM / RTC / CE / Mobile
Symbian
eCOS / eCOSPro
Wind River VxWorks
Green Hills Integrity
VOCAL LANsEND
Micrium μCOS